My Training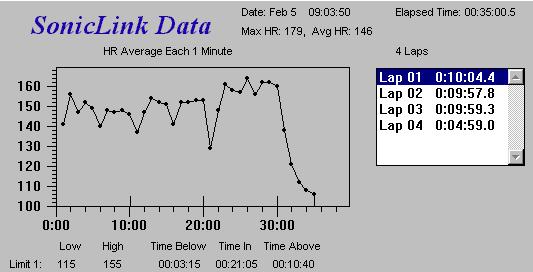 This is what I would call a "ladder" workout. The plan was for me to warm up, then run 10 min at 145-150 bpm [beats per minute], 10 minutes at 150-155 bpm, 10 minutes at 155-160 bpm, and then cool down.
OK... I forgot to start the HRM [heart rate monitor] so I missed the warm up.
Overall, I feel pretty good about the session. The "dips" are where I either turned around, or took off my jacket. All in all, though, I stayed pretty close to the plan.
If you have questions about THIS workout, or any other workout, please contact the Team Penguin coach, Jenny Hadfield. She has her own Ask the Coach area on the site, just waiting for your questions!
For more information about Effort Based Training, come to one of the Polar Penguin Flight Schools